My Blog
Posts for: September, 2018
By Ely M. Lun-Chial, DDS
September 20, 2018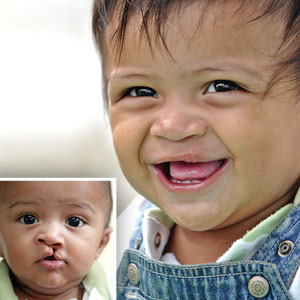 One of the most common and anguish-filled birth defects is a cleft lip or palate (roof of the mouth). Not only do clefts disrupt the normality of a child's facial appearance, they can also lead to problems with chewing, speech and the long-term health of teeth and gums.
A cleft is a tissue gap that occurs during fetal development, usually in the first trimester, in which parts of the baby's face fail to unite. Why this occurs is not fully understood, but vitamin imbalances in the mother, exposure to radiation or other toxic environments, or infections are all believed to play a role.
Facial clefts are classified as either incomplete, in which there is some but not full tissue fusion, or complete, with no fusion at all. A cleft can be unilateral, affecting only one side of the face, or bi-lateral, affecting both sides. During infancy a cleft can adversely affect a child's ability to nurse, and it sometimes disrupts breathing. As the child grows, speech patterns may be severely disrupted and their teeth and bite may not develop properly.
Fortunately, there have been dramatic advances in cleft repair over the past sixty years. It's actually a process that can span a child's entire developmental years and involve the expertise of a number of surgical and dental specialists. For a cleft lip, the initial surgical repair to realign and join the separated tissues usually occurs around three to six months of age; repair of a cleft palate (where the gap extends into the roof of the mouth) between 6 and 12 months.
Subsequent procedures may be needed in later years to refine earlier results and to accommodate the mouth's continuing growth. At some point the treatment focus shifts to cosmetic enhancement (which can include implants, crown or bridgework) and periodontal health, to ensure gum tissues that support teeth and gums aren't compromised by the effects of the cleft or its treatment.
At the end of this long process, something of a miracle may seem to occur: a young person's once disfigured mouth transforms into a beautiful smile. It's a chance for them to gain a normal life — and a new lease on physical, emotional and oral health.
If you would like more information on cleft reconstructive surgery, please contact us or schedule an appointment for a consultation.
By Ely M. Lun-Chial, DDS
September 10, 2018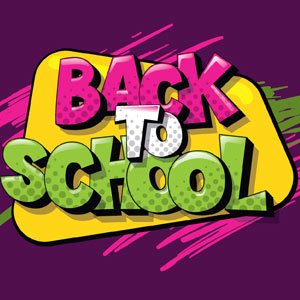 Like a second New Year's Day, the month of September offers its own chance to make a brand new start: It's back-to-school season! This can be an exhilarating time—a chance to meet new friends, face new challenges and set new goals. It's also a great time to get started on the things that can keep your children healthy all year long…like a routine visit to the dental office.
Preventive dental visits are one of the most important ways to help keep a smile in top condition—not just for kids, but for people of any age. They are also one of the best values in health care, because so much can be accomplished in such a short time. What exactly happens at a routine visit? Here's a brief run-down:
A professional teeth cleaning clears sticky plaque and hardened tartar from places where your brush can't reach. These deposits can harbor the bacteria that cause tooth decay and gum disease, and removing them helps prevent more serious problems from getting started.
A complete dental exam involves a check for cavities, but it's also much more: It includes screening for gum disease, oral cancer, and other potential maladies. X-rays or other diagnostic tests may be performed at this time; any changes can be observed, and the need for preventive or restorative treatments can be evaluated.
The growth and development of children's teeth is carefully monitored, from the first baby teeth to the third molars. If orthodontic work or wisdom teeth removal could benefit your child, this is a great time to discuss it.  Adults may also benefit from ongoing evaluation for gum recession and other potential issues.
Keeping your teeth and gums healthy also depends on how you take care of them at home. A routine office visit is a great opportunity to "brush up" on proper techniques for tooth brushing and flossing, and to ask any questions you may have about oral hygiene.
So if you have youngsters starting a new school year—or if you're looking to make a fresh start toward good oral health yourself—make it a point to stop in to the dental office for a routine visit this season!
If you would like more information about maintaining good oral health, please contact us or schedule an appointment. You can learn more by reading the Dear Doctor magazine articles "Top 10 Oral Health Tips For Children" and "Dental Hygiene Visit: A True Value in Dental Healthcare."