My Blog
Posts for tag: oral cancer
By Ely M. Lun-Chial, DDS
May 08, 2019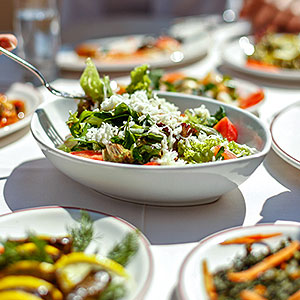 There are a number of lifestyle changes you can make if you want to reduce your risk of oral cancer, with quitting a tobacco habit at the top of the list. You should also moderate your alcohol consumption and practice safe sex to prevent the spread of the human papilloma virus (HPV 16) linked to oral cancer.
And there's one other area that might be ripe for change—your diet. The foods we consume can work both ways in regard to cancer: some, especially processed products with certain chemicals, increase your cancer risk; more natural foods, on the other hand, can help your body fight cancer formation.
Although how cancer forms and grows isn't fully understood, we do know some of the mechanisms involved. One major factor in cancer growth is damage to DNA, the molecule that contains all the instructions for normal cell growth. Certain chemicals called carcinogens cause much of this DNA damage.
One example of these dangerous chemicals are nitrosamines, found in substances used to preserve meats like bacon or ham. Nitrosamines also occur in beer during the brewing process, some fish and fish products, processed cheese and foods pickled with nitrite salt. It's believed long-term consumption of foods with these chemicals can increase the risk of cancer.
On the other hand, there are foods with substances called antioxidants that help our bodies resist cancer. Antioxidants protect cells from unstable molecules called free radicals that can also damage DNA. You'll find antioxidants in abundance in fresh fruits and vegetables, especially those high in fiber. Vitamins like C and E found in many natural foods also have antioxidant properties.
So, to help keep your risk of cancer and other diseases low, make sure your diet includes mostly fresh fruits and vegetables, along with plant-based fats found in nuts or olive oil.  At the same time minimize your consumption of processed foods with preservatives and other chemicals, along with animal and saturated fats.
A change in eating not only reduces your cancer risk, it can also improve your overall health and well-being. You'll also find a healthy diet can be dental-friendly—it can help keep your teeth and gums disease-free and healthy.
If you would like more information on dental-friendly nutrition practices, please contact us or schedule an appointment for a consultation. You can also learn more about this topic by reading the Dear Doctor magazine article "Diet and Prevention of Oral Cancer."
By Ely M. Lun-Chial, DDS
November 06, 2017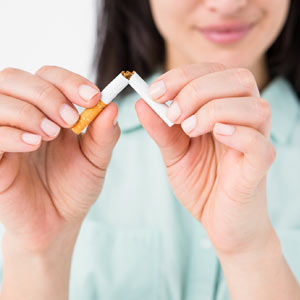 Each November, the American Cancer Society urges smokers to kick the habit for just one day, because if you can quit for one whole day, you can quit for another whole day. Put enough whole days back to back and you're no longer a smoker!
According to the U.S. Centers for Disease Control, cigarette smoking is the leading preventable cause of death in the United States. It harms nearly every organ of the body, causing lung disease, heart disease and diabetes, as well as cancer of the lung, kidney and bladder.
Smoking also causes problems in your mouth. Aside from the more obvious problems of bad breath and yellowed teeth, smoking raises the risk of cancer of the mouth and throat. It can increase the buildup of plaque and tartar, which can lead to cavities and gum disease. Smoking interferes with healing, so treatments may not work as well. The majority of smokers have gum disease and they are more likely to lose teeth from advanced gum disease.
Quitting isn't easy, but it's the best thing you can do for your health. Who wouldn't want fresher breath, younger-looking skin and a better sense of taste and smell?
Even for people who have smoked for a long time, the effects of smoking start to reverse themselves when you quit. Your heart rate, blood pressure and carbon monoxide levels in the blood return to normal shortly after quitting. Studies are showing that in just one year, the risk for heart disease is cut in half. 10 years later the risk of oral cancer is about equal to that of a nonsmoker. In 15 years, the risk of heart disease is the same as for a nonsmoker.
Need help quitting? Talk with your dentist or doctor. You can also visit the American Cancer Society website. If you have any questions about smoking and oral health, please contact our office or schedule a consultation. To learn more, read the Dear Doctor magazine article "Strategies to Stop Smoking."
By Ely M. Lun-Chial, DDS
April 16, 2015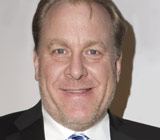 For years, even as tobacco use began to decline and disappear in most settings, professional baseball seemed one of the few exceptions. Now, the tide is finally turning. Recently, the legendary right-hand pitcher Curt Schilling revealed that he had been treated for oral cancer — and said that his chewing tobacco habit was to blame. "I'll go to my grave believing that was why I got [cancer]," Schilling told the Boston Globe.
Schilling isn't the only former player whose oral cancer is blamed on smokeless tobacco. Tony Gwynn, Hall of Famer and beloved coach, recently passed away from oral cancer at the age of 54. His death led to players pledging to give up the habit. But many still use "dip" or "snuff," thinking perhaps it's not so bad after all.
In fact, nothing could be further from the truth. With nicotine as its active ingredient, chewing tobacco can be just as addictive as cigarettes. Not only is nicotine addictive, it also increases heart rate and blood pressure, constricts the arteries, and affects the body in other ways. In addition to nicotine, chewing tobacco contains about 30 other chemicals known to cause cancer.
Tobacco use of any kind is a major risk factor for oral cancer. While it isn't as well-known as some other types of cancer, oral cancer can be just as deadly. About 43,000 people in the U.S. are diagnosed with it each year — and the 5-year survival rate is just 57%. One reason for the relatively low survival rate is that oral cancer isn't usually detected until it has reached a later stage, when it's much harder to treat.
What can you do to reduce your risk for oral cancer? Clearly, you should stop using tobacco products of any kind. Moderating your intake of alcohol, and eating more plant foods and less red meat can also have an impact. And don't forget to have regular dental checkups: cancer's warning signs can often be recognized in an oral examination — and early detection can boost survival rates to 80-90 percent.
How does Schilling feel about chewing tobacco now? "I lost my sense of smell, my taste buds for the most part. I had gum issues, they bled, all this other stuff," he told the Globe. "I wish I could go back and never have dipped. Not once."
If you have questions about oral cancer or cancer prevention, contact us or schedule an appointment for a consultation. You can learn more in the Dear Doctor magazine articles "Chewing Tobacco" and "Diet and Prevention of Oral Cancer."